Why Is UTI Clear™ The #1 Choice for Urinary Tract Infections?
Read this important information below to discover how UTI Clear™ can eliminate urinary tract infections, once and for all.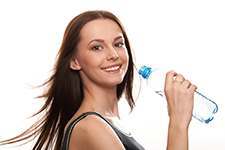 UTI Clear™ is known as the ultimate, 100% natural relief for urinary tract infections (UTIs) today. Thousands of our customers are thrilled how they haven't had even a single symptom since using UTI Clear™. In fact, they're so happy that they told us they'll never buy any of the 'cheap chemical-based alternatives' ever again. Here's why:
You see, most UTI remedies contain only a few key ingredients important for infection relief. Which is why the 'chemical based alternatives' everyone buys in pharmacies might relieve your UTIs for a short time - but those uncomfortable infections always come back. Sometimes they don't even work at all. Isn't it time you had total relief that's 100% natural?
Most UTI alternatives have less than top-notch purity, and are packaged in an improper dose. Only UTI Clear™ has it all. UTI Clear™ was developed to adhere to the strictest quality standards and contain more effective and bioavailable ingredients than any other product, hands down. Which is why people are calling it the 'Ultimate UTI Relief'.
UTI Clear™'s unique formula utilizes 5 extensively researched ingredients that are at the top of their respective health goals in terms of quality standards, scientific research, and purity. We recommend comparing the ingredients in UTI Clear™ with the competition. We are confident that you will not find a better treatment for urinary tract infections on the market.
UTI Clear™ Follows the Highest Quality Standards

UTI Clear™contains 5 tested ingredients that meet the strength and purity guidelines of the USP/NF (United States Pharmacopeia National Formulary). It is manufactured in the United States in an FDA registered laboratory that exceeds industry standards. Our manufacturing facility is GMP-certified and abides by the strictest FDA recommendations.
UTI Clear™ is the Best Urinary Tract Infection Relief on the Market
Clears Stubborn Infections
Treats even the Toughest Escherichia coli (E. coli)
Soothing Relief
Effectively Calms Burning and Itching
Manages Pain During Urination
Reduce Urination Frequency and Minimize Pain
Double-Strength
Twice the Strength of Other Leading Brands
100% Risk-Free Results.
Feel confident and secure with our 100% money back guarantee
UTI Clear™ Stands Above the Rest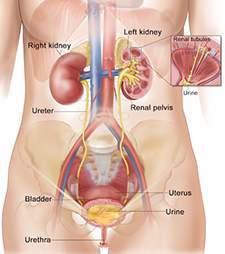 Did you know that the most common UTIs occur mainly in women (but can also affect men and children) and affect the kidneys, ureters, bladder, or urethra? Urinary tract infections typically occur when bacteria enter the urinary tract through the urethra and begin to multiply in the bladder. Many women experience more than one infection during their lifetimes. UTIs can be painful and are usually accompanied by frequent urination. Moreover, the itchy, burning sensation it causes can be tormenting. We believe it's time to end this epidemic of living in constant discomfort.
For these reasons, it's crucial to have a UTI remedy that works. So you can get rid of your infection, once and for all.
UTI Clear™ stands above other solutions by attacking the problem at its root. UTI Clear™ is a painless, risk-free alternative to prescription drugs and the many negative effects they're known for. It's a unique, maximum strength blend of ingredients that is specially formulated to target persistent urinary tract infections.
UTI Clear™ is Recommended by Doctors and Medical Scientists:
What Do UTI Clear™ Customers Have to Say?
All testimonials reflect the range of typical results that our customers experience.
Comment by: Rachel O.
I have tried every medication out there for my UTIs, something that I have been plagued by for years. Some were OK for a while, others useless. I felt that the ingredients in UTI Clear™ all made sense since they are natural. I immediately fell in love with it because of how quickly it got rid of my burning and itching. After a few days, the pain was also gone. Amazing! I feel so good. Finally, a supplement that gives me exactly what I need. Thank you UTI Clear™!
Comment by: Stacy Y.
I have suffered with UTIs since I was a little girl, I think I got my first UTI when I was around seven. The stuff I had tried before got rid of the itching for a little while but then it came back worse than ever. I started using UTI Clear™ about a month ago, and I couldn't be happier. The infections seems to have cleared since I am not in pain anymore. I'm so relieved to have finally found a product that actually works!
Comment by: Kelly P.
UTI Clear™ is a gift from above! It has drastically changed my life. I can honestly say I thought I would endure UTIs forever. I even used to miss work some days, just because I couldn't sit still and I was embarrassed to be seen fidgeting all day long. The formula is easy on my stomach since it's natural and I have had not noticed any side effects. Thank you!!
Comment by: Dawn B.
UTI Clear™ actually works. I have tried many treatments over the years, with little to no effect, as far as prevention goes. This incredible formula has basically gotten rid of my UTIs for good. To me it's such a relief to not have to go to the bathroom every five minutes. My infection cleared up in a couple of days but I still take it regularly to prevent it from coming back!
Comment by: Mary H.
This is truly amazing! It really works! It took about two weeks for me to feel totally well but my urinary tract infection is GONE after suffering for several years. I'm finally free of the pain and itching and it feels AMAZING!
Comment by: Linda M.
I love the fact it is all natural and that it works so well at fighting the infection and soothing my itching and burning. I have suffered greatly with urinary tract infections, just when I thought it was cleared up it always seemed to come back. UTI Clear™ is worth every dime, it cleared up my infection for good! Thank you!
Comment by: Heather M.
I've suffered with urinary tract infections for what seems like forever, and have tried multiple things for prevention and relief. Rarely does anything help. I used this product 2 months ago when I got an infection again. I was constantly urinating and in pain. UTI Clear™ brought me much needed reprieve from my pain and suffering. I am so happy I bought this great product.
Comment by: Michelle L.
I bought UTI Clear™ because I am always suffering from urinary tract infections. I felt the natural ingredients were OK for me to take on a long term basis. I did not want to start taking prescription medication again to no avail. So, I decided to go the natural route. I am glad I did. I felt relief practically right away and have not suffered another infection since. Kudos to UTI Clear™!
Comment by: Mike B.
I developed a UTI after I passed a kidney stone last year. After going through so much pain from the stone, I had to endure a UTI! I was so upset. Thankfully, I was told about UTI Clear™ from my wife. This product has all the ingredients that you need to get rid of UTIs! What a difference and in just a short while. Great stuff!