Why is UTI Clear™ So Effective?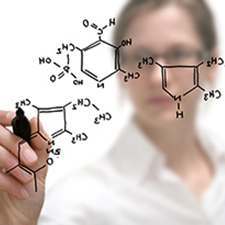 UTI Clear™ is a breakthrough treatment that effectively combines the most powerful and extensively researched ingredients, giving you an all-in-one solution for UTI relief. Every single ingredient in UTI Clear™ was hand-picked by a team of medical doctors and scientific researchers, based on clinical data and designed to help clear tough infections and get results more effectively than any other UTI treatment available.
UTI Clear™ contains 5 powerful and tested ingredients that meet the strength and purity standards of the USP/NF (United States Pharmacopeia–National Formulary). Each ingredient was carefully researched and included based on clinical data. No other non-prescription solution comes close to in terms of quality and purity of ingredients.
Recommended dose: Adults, as a dietary supplement, take six (6) daily, 2 in the morning, 2 in the afternoon and 2 in the evening. For ongoing support, take 2 capsules daily, once in the morning and once in the evening.
Click here to see our label.
UTI Clear™'s - Unique Blend of Ingredients:

Cranberries protect against urinary tract infections (UTIs) by inhibiting the adhesion of E. coli bacteria from sticking to the walls of the bladder. Recent studies support the potential benefit of cranberries in the prevention of recurrent UTIs in young and middle-aged women.
*References:

Lingonberries provide powerful antioxidant and antimicrobial properties. Lingonberries have also been shown to contain bioactive compounds that have been shown to inhibit the adhesion of E. coli bacteria, the main UTI-causing bacterium, from sticking to the walls of the bladder. Clinical studies support the benefits of Lingonberry for relieving urinary tract infections with evidence suggesting that they are in fact more beneficial than cranberries.
*References:

D-Mannose is beneficial when treating infections in the bladder and urinary tract. Research suggests that D-Mannose adheres to the E. Coli lectins, coating them so that they are no longer able to stick to the wall of the bladder and urinary tract. By inhibiting this action, the E. coli is flushed out with the urine, leaving the body and thus lowering the risk of future UTIs.
*References:

Berberine has been shown to control UTIs, due to its antibacterial effect. Berberine inhibits bacterial adhesion to uroepithelial cells.
*References:

Uva Ursi has been used as a remedy for UTIs and bladder-related infections due to several bioactive compounds it contains namely arbutin, which is a powerful anti-bacterial agent. Uva Ursi also helps to shrink and tighten mucous membranes in the body, which helps reduce inflammation and fight infections.
*References: